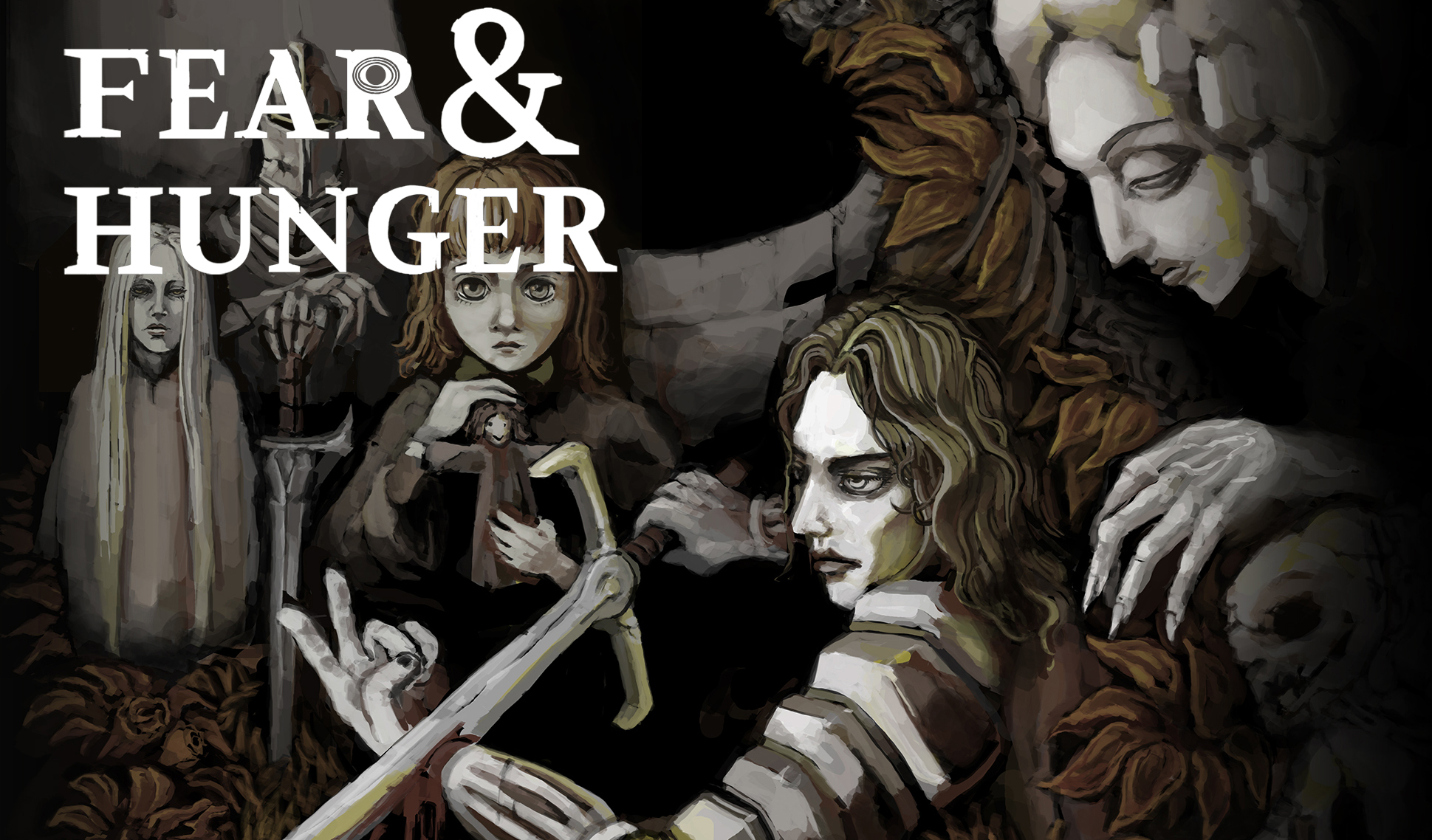 Fear & Hunger
Fear & Hunger - Full Version release!!
---
It's finally here! The full version of Fear & Hunger. After two years of development time the game is finally at a state that can be called a full game. It has been no easy two years by any stretch. As a solo developer behind this game, it has taken its toll on my social life and my wallet. And that is one of the reasons I'm going commercial with this game now. The world of Fear & Hunger begs for more content and I wish I could continue expanding the lore and its world with future installments with similar commitment of time and resources.
The previous demo version already offers a large portion of what the full version has in store, but I'd estimate that the full game is roughly double the size and even the previously existing areas are tweaked and updated with this release. The game has new enemies, new characters, new magic and skills, new gameplay additions, plenty of new areas, more story, more lore, more everything. There are 5 distinct and different endings. Even more if you count some character specific variations. The game keeps up with its grueling difficulty and some of the bosses that are waiting for the poor souls that dwell too deep are the biggest challenges in the game yet.
I will continue with Fear & Hunger for sure. There are bound to be loads of bugs to fix at the very least, but I also plan on tweaking things once I get a better idea on the overall reception of the game and what needs balancing and what needs to be more difficult. In any case, I hope the game is worth the wait for all of you!
Files
Fear & Hunger Windows Version 1.0.0
535 MB
Dec 11, 2018
Fear & Hunger MAC Version 1.0.0
669 MB
Dec 11, 2018